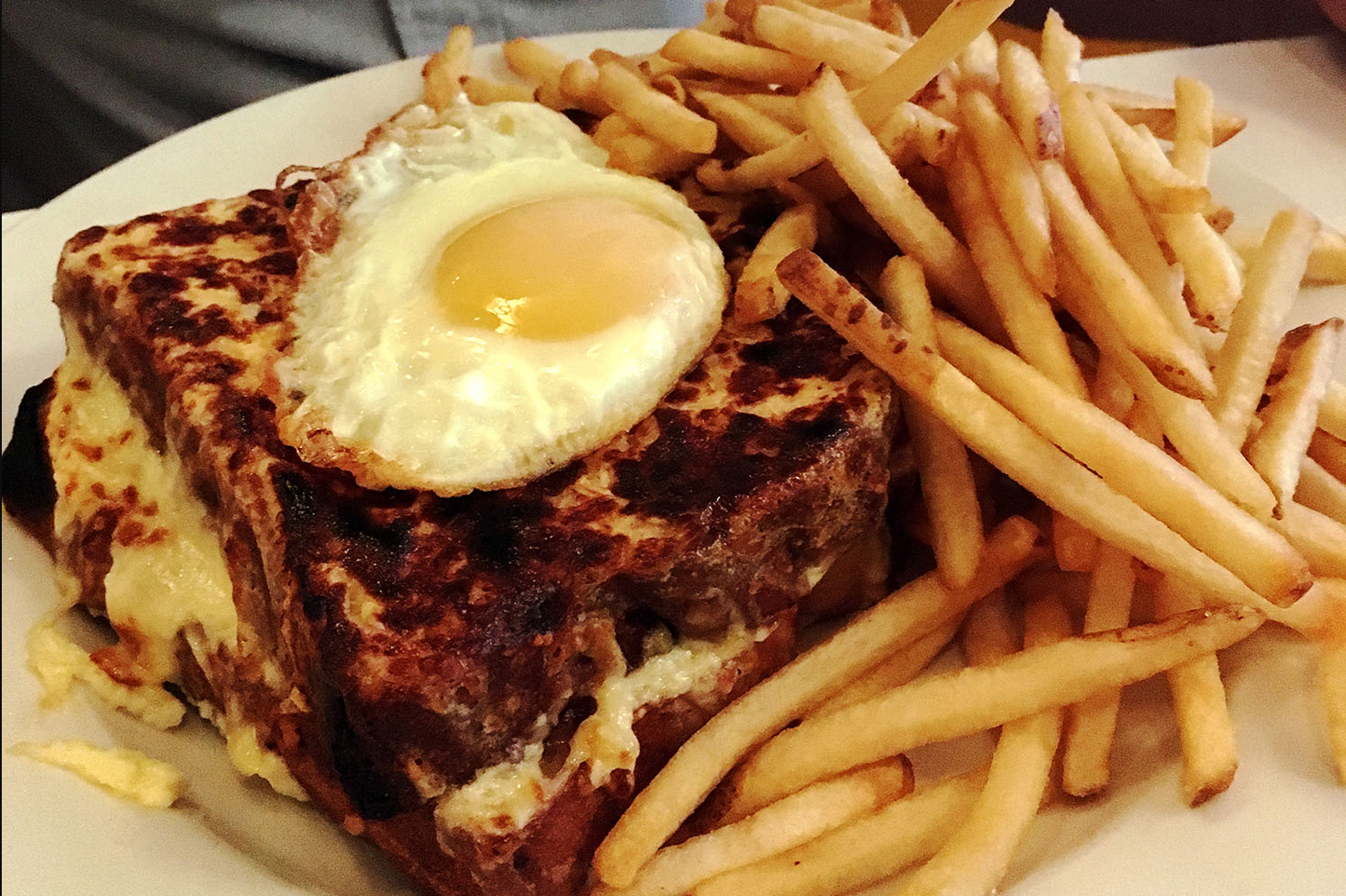 If there could possibly be something better than a burger to serve on Father's Day, a Croque Monsieur, the apotheosis of a ham and cheese sandwich, might be it ... There are many different ways to make a "croque," but we prefer a method that is quicker and easier than most. There is still lots of cheesy, buttery deliciousness, but we like to skip the bechamel; it tends to make the bread a bit soggy, and if you have delicious homemade bread (which you surely do if you are reading this recipe) there is really no need for it.
For two sandwiches, here's what you'll need:
One loaf of white bread (half a standard Fourneau batch)
Butter
4 oz (or more) Finely grated Gruyere cheese
4 oz (or more) thin cut Black Forest ham or speck
Whole grain Dijon mustard
Egg (optional)
Start with a simple white loaf bread. It should be on the wider side, though you can certainly make a croque with baguettes. Cut the loaf in half vertically, and then cut the halves in half again, but laterally this time. Then, carefully cut the top and bottom crusts off each piece of the bread. Save the crusts for making into bread crumbs.
Melt butter in a pan at medium temperature. Add bread to pan and allow it to absorb the butter and soften up on both sides. You can use as little or as much butter as you like ... we tend to use about 1/2 tbsp per piece of toast.
Once the bread is deliciously buttery and soft, remove it from the pan and set it on a foil lined baking sheet. Spread a thin layer of the Dijon mustard on one side of the toasts, and then sprinkle a thick layer of the Gruyere over each piece. Place in the broiler and bake until cheese is melted, bubbly and golden.
Remove from the broiler and add the ham to one side of each sandwich "set." Press the two halves together, and then return each sandwich to the pan. Toast on each side until golden and brown, adding more butter if needed.
Optional — add more cheese to the outside of the sandwich, and serve with a fried egg on top if desired.
Et Voila! Bonne Fête des Pères!